Every day, we're pummeled with thousands upon thousands of pieces of information. And it's not just information per se, like the kind you read in the paper or an e-mail; sometimes; it's informational stimuli that you take for granted as part of your everyday routine, like traffic lights or coffee-shop menus. Frankly, your brain is pretty darn good at inputting all that info (red equals stop, venti is the extra-large cup). But because of that influx and onslaught of sensory information, we need some kind of prioritizing system to help manage the inflow.
Our neurological gatekeeper is the amygdala - which instantly assigns emotional meaning to this type of information. So often, we suppress those emotions - even though they're automatic. Our goal here shouldn't be to ignore emotions when they come up - be it reacting painfully to a loss of a loved one or getting angry when we're mad at our boss or kids.
In fact, we're biologically hard-wired to pay attention to emotions and use them intelligently. For example, we recommend that you use empathy to help harness anger (like thinking that the jerk at work may have some home stresses that's causing him to be a jerk). Our goal should be to observe emotions - and even learn to think with these emotions to help give our lives even deeper meaning. That is why meditation is not the emptying out of our brains so they are devoid of ideas, but rather a technique to gently nudge out ideas that enter you without becoming emotionally attached.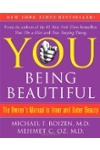 Continue Learning about Your Mind