Most people think they want to be happy and to enjoy their lives, and many express that desire in words. But actually being happy and enjoying your life takes more than just a passing thought or statement; it is about actively noticing and doing what makes you happy.

Many people allow one negative event to outweigh the positives of a day, but there are almost always good moments, even on days that might seem bad. You might not always notice these good moments if you are caught up in the negative or too busy thinking about the past or future.

Notice one pleasant event every day for the next week and write it on your calendar. First, tell what the event was. Then describe any thoughts or emotions you experienced before, during, and after the event. Tell what you felt in your body before, during, and after the event. Finally, tell how you feel and what you are thinking right now.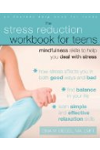 Continue Learning about Your Mind