Your immune system is your best defense against all the crazy illnesses you come into contact with daily on college campuses. Think of your immune system as your own personal medic. It's always on call, always at the ready, and always there, just for you. And that's not all:
It determines how fast you age.
It fights off viruses, bacteria, and other organisms that try to cause illness (everything from the flu to acquired immune deficiency syndrome (AIDS).
It has the power to destroy cancer cells as they are made.
It also serves as your sanitary technician, cleaning out dead cells, dead invaders, and toxic waste products every day.
It protects your body from radiation and pollution that could potentially mutate your deoxyribonucleic acid (DNA), causing disease.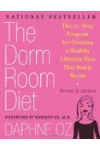 Continue Learning about Your Body