Yoga is a form of training that will help you focus. When practicing yoga, you must hold yourself in positions for certain periods of time. These positions will help you center yourself (focus) and this will help lead your brain to meditation. Being able to successfully meditate takes years of practice and plenty of focus. However, if your goal is to truly be able to center yourself and take yourself away from the world into your own world then practicing yoga will help you achieve this goal.
You don't have to be a human rubber band to appreciate the beauty of yoga. This ancient practice not only stretches your muscles but also allows your mind to focus and trains your brain for meditation.

How? Yoga also helps to focus your mind on remote parts of your body, like tight joints and muscles, as you gently but firmly deepen into your poses. Attaining the "empty" mind called for in meditation proves difficult, especially for novices, because the mind wanders. But if you can concentrate on the tension in your hip, for example, as you focus your mind on your pose, then you're well on your way.

The goal in yoga is not really emptying your mind but rather freeing the mind to let any and all ideas rapidly pass through it without any attachment.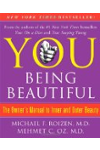 Continue Learning about Yoga