Yoga props are used to support, enhance, or aid proper alignment in the postures. Props can include foam or wooden blocks, wedges, cloth sand bags, straps or bands, blankets or bolsters, chairs, or even walls. For example, if you have trouble sitting up tall with good length in the spine in an easy seated posture, a blanket or block for height under the sitting bones will help tilt the pelvic girdle forward thus reducing rounding in the lower back and aiding a nice tall posture. Yoga props can be used in any yoga class even if they are not introduced or incorporated by the teacher. Many studios will have these various props available for use and many yoga students bring their own. The use of yoga props is most popular in Iyengar-based yoga. B.K.S. Iyengar is a famous yoga scholar whose teachings focus on the importance of strict and proper alignment lead to his introduction of many props in the practice to further help one's body achieve such alignment. Iyengar heads his own institute in India and his book, Light on Yoga, has become known as the "bible" of modern yoga.
Continue Learning about Yoga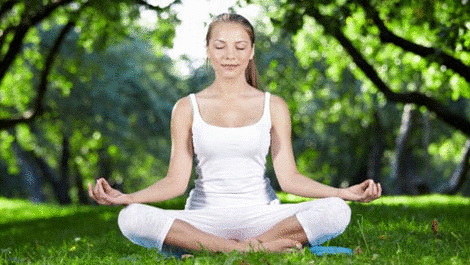 Yoga is powerful in relieving stress and aids in musculoskeletal strength. Stretching, deep breathing and toning boosts energy levels and benefits circulation and flexibility. Learn more from our experts about yoga.