Yoga has many benefits for the body, specifically for the joints. Most yoga poses provide movements through the full range of each of the joints of the body. When done correctly, the slow, controlled physical movement of joints improves circulation and can remove unwanted toxins. For some patients with joint disease such as arthritis, these exercises can provide relief and increased mobility.
Another benefit of yoga is that it can increase the stability of various joints.
Many of the postures such as the cobra pose, not only open up or improve the flexibility of the chest and the front part of the shoulders, but it also increases the strength and stability of the shoulder joints by contracting the muscles around the shoulder blades (rotator cuff group) and upper middle back. Other poses like warrior opens up the hips and at the same time strengthens the quads, hamstrings and glutes which increases the stability of the knees.
There are also many other yoga benefits depending on the type and variation. It's definitely an activity that gives you a lot of "bang for your buck".
The best benefit will be flexibility. Everyone has tightness that they would like to remove. In order to successfully remove this tightness, we must practice our flexibility and this can be done through exercise such as yoga. Increased flexibility will increase the flexibility of our joints and much of this can be accomplished through practices such as yoga.
In addition to resistance training, you need to increase the flexibility of your joint-muscle units, so that you're better able to adapt to the awkward positions that life may put you in. Strength training itself does not increase flexibility, but yoga does and also builds strength, balance, and elasticity - so that muscles can better absorb shock in a shorter range of motion.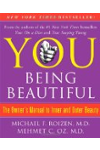 Continue Learning about Yoga