Deep breathing causes you to focus on rhythmic smooth breathing patterns and will relieve muscle tension. For an added benefit deep breathing will bring more oxygen to the body and help nourish the brain. In yoga, deep breathing allows you to release stress, and maintain focus and relaxation through your poses.

One great thing about yoga is that any skill level can participate; you only need to move as far into each pose as you possibly can. In fact, the only imperative you have to remember is to take deep belly breaths using your diaphragm to pull the lungs down during inspiration. (If any pose is too difficult to take continuous deep breaths, then back off to avoid compromising this golden rule.)

That's important because most of us never take a single deep breath all day long. To exhale, suck your belly button toward your spine to push the diaphragm up and empty all the air from your lungs.

Inhaling deeply brings a chemical called nitric oxide from the back of your nose and your sinuses into your lungs. This short-lived gas dilates the air passages in your lungs and the blood vessels surrounding those air passages so you can get more oxygen into your body. Nitric oxide also doubles as a neurotransmitter to help your brain function at higher speeds.

Also, yoga and the deep breathing associated with it help create a negative pressure in your lungs, acting as a vacuum cleaner to draw lymphatic drainage back into your veins.

What are lymphatics? When blood feeds your tissue, some of the waste material seeps out into spaces between cells and becomes lymph. Your lymph nodes serve as a portal to pass waste material back into your blood vessels for cleansing; these same nodes become inflamed when we are sick, which is why you can feel them enlarge. Yoga stimulates flow in your lymphatic system by exercising your muscles and through the vacuum action of deep breathing.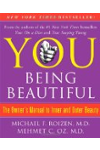 Continue Learning about Yoga