When you sign up for a yoga class, be sure to ask the method of yoga that is taught and the level (Ashtanga, Bikram, etc.). Please also make sure that your teacher is RYT (Registered Yoga Teacher) with the Yoga Alliance as there is very little licensing or monitoring of yoga instructors by the state or federal government. Today, anyone can be a yoga teacher. They are not always required to have credentials or licenses! Please be sure your teacher is RYT certified before taking a class. Yoga can seriously injure you if you are not taught by a professional, registered yoga teacher.
Yoga is an ancient practice meant to unify mind, body, and spirit through the use of poses, meditation, breathing, chanting and study of the self. It was created in India using the principles of both Buddhism and Hinduism. The Western practice of yoga typically focuses on poses and has become a popular form of exercise. These poses go through the full range of each of the joints of the body. If you have not done yoga before or are not used to using the full range of motion of your joints, you may find some positions difficult. However, many if not all positions or poses can be adjusted in a way that is more comfortable, and if you continue to do yoga, your flexibility will increase and you won't have to make as many adjustments. Another thing to know is that there are different types of yoga; for example "bikram" yoga involves doing yoga in a very warm room, so keeping well hydrated is very important.
Continue Learning about Yoga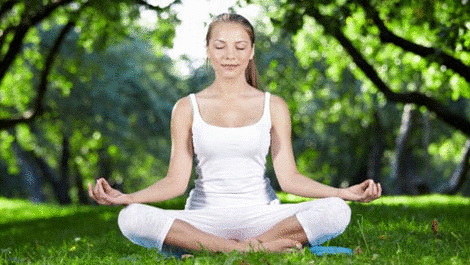 Yoga is powerful in relieving stress and aids in musculoskeletal strength. Stretching, deep breathing and toning boosts energy levels and benefits circulation and flexibility. Learn more from our experts about yoga.