Yoga historically refers to the physical and spiritual practices fundamental to Buddhists, Jainism and Hindu religions. The term yoga comes from a Sanskrit word which means yoke or union, referring to the union between mind and body. Yoga's history has many places of obscurity and uncertainty but the development of yoga can be traced back to well over 5,000 years ago. However, outside India, yoga is mostly associated with the practice of postures as a form of exercise to improve muscular flexibility, and strength. What we commonly call yoga in the West is technically Hatha Yoga. Modern Hatha Yoga does not emphasize many esoteric practices associated with ancient yoga but rather focuses primarily on the physical yoga postures or asanas. Some of the more popular asanas in the United States are named in Sanskrit, but their Western names include corpse pose, cobra, triangle, bridge, warrior, downward dog and upward facing dog.
A yoga strap is a nonelastic cotton or nylon strap of 6 feet or longer that helps you position your body properly while doing certain stretches. Choose a strap with a D-ring or buckle fastener on one end. This allows you to put a loop around a foot or leg and then grasp the other end of the strap.
Continue Learning about Yoga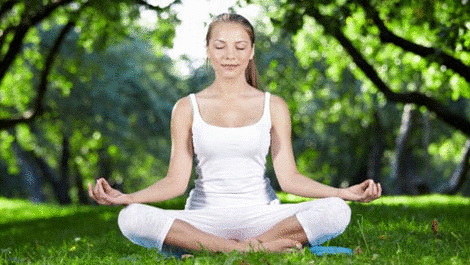 Yoga is powerful in relieving stress and aids in musculoskeletal strength. Stretching, deep breathing and toning boosts energy levels and benefits circulation and flexibility. Learn more from our experts about yoga.