To perform the mountain pose, stand erect with your feet hip-width apart and pointing straight ahead. The weight of your body should be distributed evenly throughout your feet. Your pelvis should be a neutral position. Your hips should be directly over your knees and your knees directly over your ankles. Your shoulders should be directly over your hips (shoulder blades slightly retracted). Lastly, your neck and head should be in line with your shoulders (neutral position). Look straight ahead.
Mountain pose is called Tadasana in yoga. At barre3 we call it primary posture. Most doctors have a poster of this posture in their exam room, called basic anatomical position. It is the most basic and important posture. Mountain pose is difficult because we all get thrown out of balance from sitting and other daily activities. In mountain pose, your spine is long, with a natural S-curve, to support the weight of your body evenly, side to side, back to front and top to bottom. In a balanced mountain pose, your shoulder joint stacks over your hip joint over the middle of your ankle.
Continue Learning about Yoga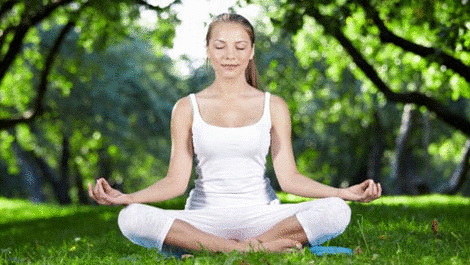 Yoga is powerful in relieving stress and aids in musculoskeletal strength. Stretching, deep breathing and toning boosts energy levels and benefits circulation and flexibility. Learn more from our experts about yoga.