Following are examples of yoga warm-up poses:
Child's pose: This pose awakens the connection between your breath and your body. It is also a resting pose that you can use whenever you need it during your yoga practice.
Cat and cow: This pose gently stretches and awakens the spine.
Downward facing dog: This pose awakens the whole body. It lengthens your spine as you lift up through your tailbone, builds shoulder and arm strength, and provides calming.
Sun salutation A: This series of poses links breath and movement together, and starts to engage, strengthen, and stretch all areas of the body.
Sun salutation B: This series of poses will help you continue warming up your body with specific emphasis on stretching and strengthening the hips and legs.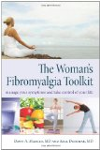 Continue Learning about Yoga