Following are examples of yoga floor poses:
Locust: This gentle backbend also stretches out the front of the body.
Bridge: This backbend opens the chest and stretches the abdominal wall.
Reclining half pigeon: This deep hip stretch begins to prepare the body for final relaxation.
Happy baby: This position gives a final stretch to the hips, hamstrings, and inner thighs.
Savasana: Don't skip this final resting pose.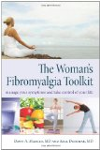 Continue Learning about Yoga