The most obvious health benefits of yoga relate to stress reduction, flexibility and relaxation. But as more studies are conducted, there is evidence of other tangible health benefits. While it's no cure, yoga can be an effective adjunct therapy for a variety of conditions, including cancer, heart disease, arthritis, asthma, diabetes, depression, fibromyalgia and migraines.

Even if you are in perfect health, you can benefit from yoga. It improves strength, flexibility, coordination and range of motion. And since yoga promotes relaxation, improves circulation and reduces stress and anxiety, it enhances cardiovascular health and benefits the respiratory and nervous systems. Because it promotes relaxation, yoga also aids sleep and digestion.

Yoga can make you more aware of your own body -- more conscious of its strengths, weaknesses and needs.

Yoga requires no special equipment or clothes, though an inexpensive yoga mat may help provide cushion and grip. You can do the exercises at home or at the office. If you have limited mobility, you can even do them from a chair or bed.
The benefits of yoga totally depend on which style you practice. And styles wildly differ from each other. If you're looking for weight loss, strengthening, stretching and muscle tone, try a more vigorous style with the words Power, Vinyasa, Ashtanga, or Flow in the title. Be advised, however, that strong yoga can be as challenging as any workout, so if you're a newbie, start slower with a beginner's or basic class. If you're after a more gentle, restorative experience, then look for those class descriptions, as well as Kripalu, Ishta, Viniyoga, or other styles that focus on relaxation over action. If specific alignment cues interest you, perhaps sample Iyengar or Anusara yogas. Is breathing your bag? Most yoga styles emphasize the breath, and Kundalini Yoga has it in spades. I don't recommend Bikram or "hot" yogas where the room is heated above 85 degrees, as research is showing it to be detrimental to students' health, and sweating more is not an indicator that you're getting more benefits. Most yoga styles are detoxifying on some level, as the movements and inversions support the lymphatic system to clean the body. Yoga also calms the mind and nervous system, and is great for fighting fatigue, gaining energy, boosting immunity, transforming the body in strength and flexibility, and so much more.
Yoga not only provides the benefit of relaxing your body, the various positions can help to improve your balance, flexibility, and overall health. While Western medicine evaluates the body from the outside in, Eastern philosophy treats the whole person. Because chronic pain is influenced by emotions, thoughts, and behaviors, yoga's mind/body focus can be successfully used to ease pain and improve mental outlook. Through controlled breathing, prescribed postures (called asana), and meditation, this ancient Indian practice allows you to experience prana (life force) from the inside out and achieve a true state of balance between body, mind, and spirit.

Asanas exercise every muscle in the body. Some of my patients enjoy yoga for exercise and stretching; others use it for stress reduction and meditation. Relaxation, flexibility, and muscle strength are all important outcomes of yoga, making it a good exercise for those who are unable to do more aerobic-type exercises. With yoga, there is no high impact or bouncing. Among the health benefits of yoga, it: slows the respiratory rate, increases fitness, reduces blood pressure, boosts relaxation, reduces stress and anxiety, improves flexibility and coordination, boosts better posture, increases concentration, and improves sleep and digestion.
There are many health benefits of yoga. It slows the respiratory rate, increases fitness, reduces blood pressure, boosts relaxation, reduces stress and anxiety, improves flexibility and coordination, boosts better posture, increases concentration, and improves sleep and digestion.
Yoga has been shown to deliver several health benefits to people who perform it regularly. The benefits depend on the type and form of yoga as some forms focus more on stretching and breathing and some on strength. In general, yoga has been shown to improve flexibility, increase range of motion, lower blood pressure, improve core strength, improve muscular strength, and improve mood. If you're interested in yoga find a qualified and certified yoga instructor and take some introductory classes to see if it fits you.
One hour of yoga burns 240 to 400 calories. The Sanskrit word for "union," yoga integrates bodily movement with breath. Breathwork is one of the main components of yoga practice, and it not only unifies breath and body, it also alleviates stress and fosters inner tranquility. Research has shown that deep-breathing exercises can have a profound effect on our health, including balancing the pH of our blood and maintaining healthy blood pressure. Yoga also incorporates various body positions and postures that help increase strength, muscle tone, flexibility, and mitigate chronic pain. Just one hour of a vinyasa yoga class can burn around 350 calories. There are a plethora of yoga styles to choose from -- experiment to find the one that best suits you. Whether you prefer to practice in the sanctity of your own home or in the good company of other yogis, your body, mind, and spirit will thank you.
A daily yoga routine can stretch and relax the muscles, reduce fatigue and stress, and promote a feeling of tranquility. Before bed, gentle, meditative poses and breathing techniques can help you put aside the day's problems and fall asleep. (Keep in mind that energetic yoga poses can stimulate you and shouldn't be done at bedtime.) Yoga restores balance between mind and body -- it quiets your mind and soothes your body.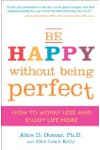 Yoga reduces stress and inflammation in those who are obese or have chronic inflammatory disorders like rheumatoid arthritis. Studies have also shown lower levels of cortisol after 10 days of practicing yoga.
This content originally appeared on
doctoroz.com
Whether you are working on all 8 limbs of yoga, or just the physical practice of asana, yoga is a crucial stress management tool. It not only improves physical health, it enhances our emotional and spiritual health, as well. The breathing (pranayama) and meditation techniques have been medically proven to reduce stress, anxiety and improve cardiac health.

Yoga Is a Way To Find Internal Stillness. Yoga can be the way you find true peace or stillness in your life. Imagine if you start each day from a place of being centered, still, calm and peaceful. Imagine the kinds of decisions you could make from this place. Imagine the way you might greet your neighbor or loved one.

Yoga Can Be Very Athletic. There are some forms of yoga that are highly athletic. Yoga classes like Ashtanga, Bikram and Power Yoga or Flow are more athletically challenging, but they are not the only kind of yoga. Make sure you know which type of yoga class you are taking before walking in the room. Always consult with your physician before taking a yoga class.

Yoga Can Be For Elderly, Patients in Recovery, Patients in Hospitals, Pregnant Women. We teach a more relaxing, therapeutic, still, mindful yoga to individuals who are elderly, physically injured, or who are pregnant or working through recovery. These yoga practices are more geared toward breathing techniques, relaxation and therapeutic styles of yoga but they are still "yoga" uniting body, mind and spirit.

Yoga Can Be the Act of Helping Your Neighbor. We call this "Kharma yoga." You are "uniting" with other human beings through generosity and kindness.

Yoga Can Be the Balancing of Sun and Moon (or Yin/Yang) in Our Lives. This is called Hatha yoga which literally translates to mean "Ha" = Sun, "Tha = Moon" or balancing of sun and moon. Most yoga classes are called "Hatha." There are literally hundreds of different kinds of Hatha classes. Some are: Ashtanga (very athletic yoga), Bikram ("hot room" which elevates your heart rate, so be sure to check with your doctor), Vinyasa or Flow (more athletic), Iyengar (using blocks and straps to help you learn the poses correctly and safely), and some classes are just called Hatha which usually means a more beginning or intermediate level yoga class.
Continue Learning about Yoga