This phrase refers to the philosophical side of yoga and the idea that yoga is a complete lifestyle. You will often be encouraged to take time to reflect after class to notice and observe any habits, tendencies, or thought patterns you possess. Also, since there is a sense of peace created through yoga, yoga teachers will remind you of the ability to cultivate this peace throughout your day and week, and share it with others as this clarity and calm mind is said to be available to you through reflection and your breath, even if you are not practicing on your mat. For example, taking a deep breath and fully experiencing the moment when in a challenging situation can be considered taking yoga off the mat.
Continue Learning about Yoga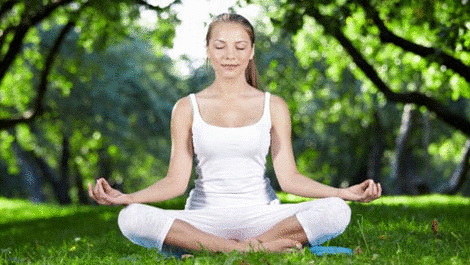 Yoga is powerful in relieving stress and aids in musculoskeletal strength. Stretching, deep breathing and toning boosts energy levels and benefits circulation and flexibility. Learn more from our experts about yoga.