Knowing the names of the yoga postures before beginning a practice is not important. A good instructor will call out the name of the posture and help guide you through the set up and platforms at any level. As you become more familiar with yoga, continue taking classes and maybe practicing on your own, you will start to recognize the names of each stance just as you would learn them in your body.
It is good to familiarize yourself with yoga poses to fully understand what you will be soon undertaking. However it is not important to know the name of the poses prior to starting. The yoga instructor will demonstrate and guide you to perform the poses correctly.
You do not need to know the names of poses to begin a yoga practice. A professional yoga teacher will provide instructions to guide their students into a pose, and then they will state the pose in English and/or Sanskrit. At YogaWorks, teachers use the pose names more often in upper level and advanced classes because the students don't need as much guidance to enter a pose. The learning process is gradual as you move through lower level classes to more advanced practices.
Continue Learning about Yoga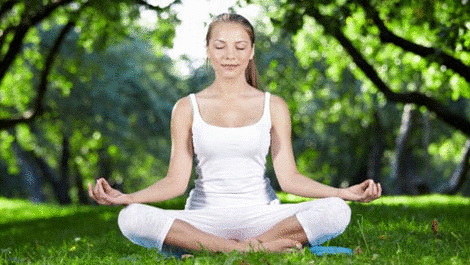 Yoga is powerful in relieving stress and aids in musculoskeletal strength. Stretching, deep breathing and toning boosts energy levels and benefits circulation and flexibility. Learn more from our experts about yoga.