It's always a good idea to consult with your doctor or other healthcare professional before embarking on any exercise program, particularly if you are out of shape, over age 65 or have serious health problems. You definitely need to do so if you have high blood pressure, glaucoma, arthritis (particularly rheumatoid arthritis), spinal disk injuries, a history of retinal detachment or heart disease, or if you are pregnant. And be sure to inform the yoga instructor, too. If you have any of these conditions, it may be a good idea to begin your journey with one or more private sessions so you can better understand how to tailor the practice to accommodate your needs.

You may notice that your general health improves as you continue to make yoga a regular part of your life. But no matter how good you feel, don't stop your regular treatments. Continue to take any prescribed medications until your healthcare professional advises otherwise.
Continue Learning about Yoga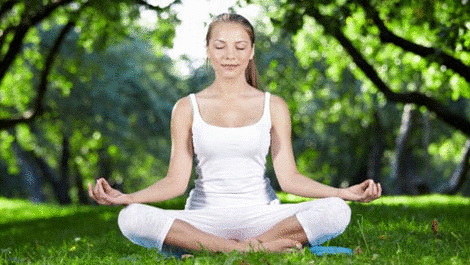 Yoga is powerful in relieving stress and aids in musculoskeletal strength. Stretching, deep breathing and toning boosts energy levels and benefits circulation and flexibility. Learn more from our experts about yoga.