Hot yoga, or Bikram yoga, involves doing twenty yoga poses in a room that can be up to 105 degrees, with 40 percent humidity. Why the heat? It's supposed to help you get a deeper stretch. Many people love it, though the research is mixed when it comes to whether it's a beneficial exercise. Some side effects include nausea and dizziness, especially from dehydration. So hot yoga is not a good idea if you are suffering/recovering from an eating disorder, Crohn's disease, as well as anything that puts your body at risk for nutritional depletion or dehydration. But if you're already fit and healthy with no eating disorder on the horizon, it should be safe to give it a shot, assuming that you stay well hydrated and get appropriate energy intake. (That means a balanced diet, silly!) Don't wait until you are thirsty to rehydrate; by then, you are already about 25 percent dehydrated.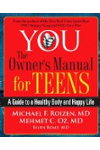 Bikram Yoga is a new craze in the yoga world. This form of yoga will elevate your body temperature as the room is set to over 100 degree Fahrenheit. Prior to completing this form of exercise you must drink at least 120 ounces of water.
If you are to give this format a try then be sure to be in proper physical conditioning. As long as you have been active and are at no risk of apparent injury then it might be something you enjoy or something you dislike. Of course, until you give a class such as this a try, you will not know if you enjoy it or not.
Continue Learning about Yoga