Sit or stand in a comfortable position with your arms hanging by your sides. Next, slowly elevate your shoulders towards your ears. At the same time it is important to take a deep breath. After you reach the top position, slowly return your shoulders back to the starting position while simultaneously retracting your shoulder blades and exhaling your breath. Your shoulders should make a complete circle during this exercise. Perform this exercise 2-3 times before rotating your shoulders in the opposite direction for an additional 2-3 times.
Continue Learning about Yoga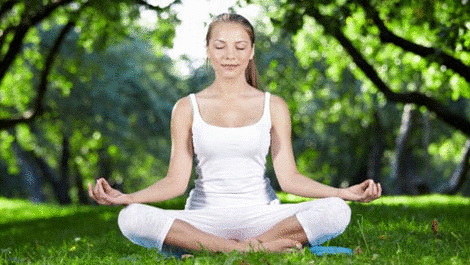 Yoga is powerful in relieving stress and aids in musculoskeletal strength. Stretching, deep breathing and toning boosts energy levels and benefits circulation and flexibility. Learn more from our experts about yoga.