Yoga head rotations are an excellent way to reduce stress and tension on the neck and upper back that come about from the stress of daily life and activities. Sit comfortably in a chair or lie down on the floor and then Inhale. Exhale and slowly bring your head down to your chest until you feel a gentle stretch on the back of your neck and in your shoulders. Return to the center and relax. Inhale again as you slowly roll your right ear toward your right shoulder. Continue inhaling as you rotate your head past your right shoulder and allow your head to gently drop backwards. Relax your jaw. Now roll your head around to your left shoulder as you begin to exhale, and continue around to where you began. Repeat several times in each direction.
Continue Learning about Yoga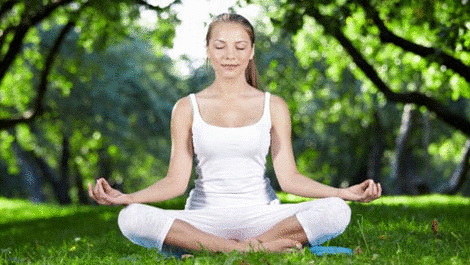 Yoga is powerful in relieving stress and aids in musculoskeletal strength. Stretching, deep breathing and toning boosts energy levels and benefits circulation and flexibility. Learn more from our experts about yoga.