The locust pose in yoga is a gentle backbend that also stretches out the front of the body.

Start with the downward facing dog, pull forward to plank position, and lower yourself to the floor. Look down toward your mat and interlace your hands at your tailbone.

Press your knuckles toward the back of the mat and lift your chest off the mat. Drop your gaze down to release your neck.

Lift your legs off the mat, pointing back through your toes. Hold for five breaths and release. Repeat twice, and then move to downward facing dog.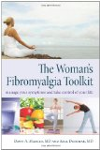 Continue Learning about Yoga