The modified side plank pose in yoga strengthens your arms and torso, and trains the muscles in your body to work in unison.

Start from the downward facing dog pose. Then pull forward, like you're ready to do a push-up. Pull your right knee directly under your right hip. Make sure your right wrist is directly under your right shoulder. Roll onto your right hand and knee as you reach your left arm to the sky. The right hand, knee, and back foot should all be in one line.

Release to high push-up position, lower yourself to the floor, inhale to cobra, and exhale to downward facing dog. Then repeat on the left side.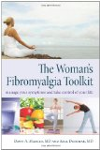 Continue Learning about Yoga