The forward bend opens up the lower back, lengthens the spine, and stretches the legs. When the spine is lengthened, it is easier for your body to distribute energy to all of your organs. Flexibility in the legs also enables greater range of motion. This posture also reduces stress, anxiety, depression, and fatigue by relieving tension in the spine, neck, and back.

Begin with your feet hip-width distance apart. Spread your toes and grasp the ground with your feet. Flex your quads and tuck your tailbone in. Raise your shoulders up and back. Take a deep breath in and then, as you breath out, reach down toward the ground. Stop at about 90 degrees and place your hands on your knees. Take another deep breath in and elongate the spine. Next, reach for your toes, allowing your neck to completely relax. Take five deep breaths here. On the last inhale, slowly raise your torso back to 90 degrees and place your hands on your knees. Exhale in this position, and on the next inhale, bring yourself back to a standing posture.
Continue Learning about Yoga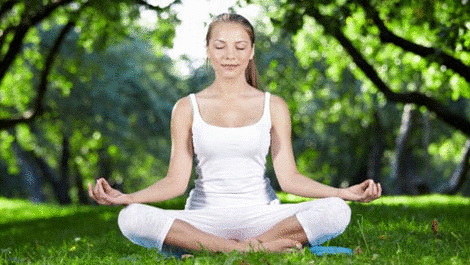 Yoga is powerful in relieving stress and aids in musculoskeletal strength. Stretching, deep breathing and toning boosts energy levels and benefits circulation and flexibility. Learn more from our experts about yoga.