The cat and cow pose in yoga gently stretches and awakens the spine.

Get down onto your hands and knees. Align your wrists under your shoulders, and align your knees under your hips. Inhale and lift your chest and tailbone to make the cow pose. Then exhale, drop your head, and round your back to make the cat pose. Repeat for five or more breaths.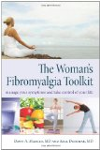 The cat-cow pose combines two poses that incorporate movement with your breath. It increases flexibility in the spine, improves circulation, stimulates the digestive tract by massaging the organs, and reduces tension in the neck and shoulders. This posture invigorates the body and helps to nourish the spine.

Begin with your knees on the ground and place your hands down on the ground in front of you. Your knees should be directly below your hips and your hands should be directly below your shoulders. Start with your torso straight; as you inhale deeply, raise your chin and arch your back downward. Next, breathe out and allow your back to arch up into the air as far as it will allow as your head relaxes all the way down. Breathe in and repeat the two positions for five full breaths. Each movement is with the breath.
Continue Learning about Yoga