When most people think of yoga, they think of a heated room filled with sweaty people contorting themselves into a series of unlikely positions. Often, this experience is accompanied by an aggressive series of movements from one position to another. But what is also common in these environments is that the people participating are as driven, aggressive, and results-oriented as the posture sequences they're practicing. The sequence produces a lot of heat, and yet they are already heated in body and mind.
One way that some people's bodies respond to too much heat is to experience fatigue. This is why we often call this feeling being "burnt out." So the answer to the question--does yoga help treat fatigue--is both yes and no. If a person experiences fatigue because they are excessively driven and have too much heat in their body and mind as a result, then practicing an aggressive, sweat-filled posture sequence may be the opposite of what they would most benefit from. If, however, they practice a calming, cooling sequence that includes less aggressive sequencing and doesn't take place in an excessively heated room, then it can very much help treat symptoms of fatigue.
Continue Learning about Yoga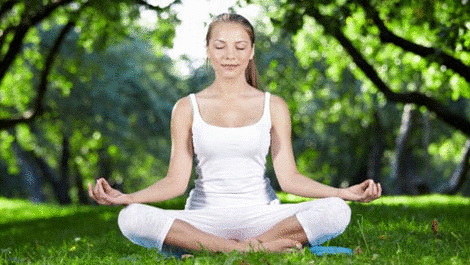 Yoga is powerful in relieving stress and aids in musculoskeletal strength. Stretching, deep breathing and toning boosts energy levels and benefits circulation and flexibility. Learn more from our experts about yoga.