No. Yoga can be performed at normal room temperature. Hot yoga is often called Bikram yoga.
The most common form of yoga in the West is technically Hatha Yoga. Modern Hatha Yoga does not take place in a hot room or emphasize many esoteric practices associated with ancient yoga but rather focuses primarily on the physical yoga postures or asanas. Some of the more popular asanas in the United States are named in Sanskrit, but their Western names include corpse pose, cobra, triangle, bridge, warrior, downward dog and upward facing dog.
In yoga, we use breath and asana (postures) to create internal heat. The internal heat created through yoga practice will naturally soften and relax our muscles to create length as well as stability and strength. The benefits of yoga can be found in any room temperature when practiced properly. A safe, effective flow or vinyasa class will take students to the point of a healthy sweat (and then allow the body to cool slowly in the last part of the class).
Continue Learning about Yoga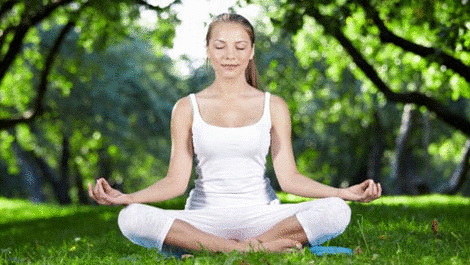 Yoga is powerful in relieving stress and aids in musculoskeletal strength. Stretching, deep breathing and toning boosts energy levels and benefits circulation and flexibility. Learn more from our experts about yoga.