Modifications are key to learning to perform standing balance poses. I often cue my students to use a modification that allows them to be successful before moving into the full expression of a standing balance pose. One modification I offer my students is to practice next to a wall. We extend one arm out toward the wall and place our fingertips lightly on the wall without leaning against the wall. In this way we get a feeling for the alignment necessary to move into the final form of the pose. Lower leg strength is crucial to performing standing balance poses with ease and grace. And practicing the poses themselves will develop lower leg strength, so don't give up. Find a modification that works for you and keep practicing.
Well, it is called yoga practice for a reason; it takes persistence and hard work to become proficient. The good news is that chances are you are doing everything that is being asked of you and absolutely nothing wrong. It is said that the lesson is in the falling, so keep practicing without criticism and follow a few simple guidelines listed here. Find a soft gaze down your nose on the floor a few feet in front of you. This will help you keep your focus and is less distracting than looking around or at something that is moving. Build your pose slowly, step by step, beginning with a strong foundation in the standing leg foot. Specifically apply pressure evenly throughout the entire foot before lifting the balancing leg/foot. A solid foundation is key, once you have established this, move into the full posture by keeping a tall spine and slightly tucked tailbone. Most importantly, breathe. You will soon notice a difference and will observe changes in your postures depending on how balanced or unbalanced your current mental state is as the mind and body continue to work together.
Continue Learning about Yoga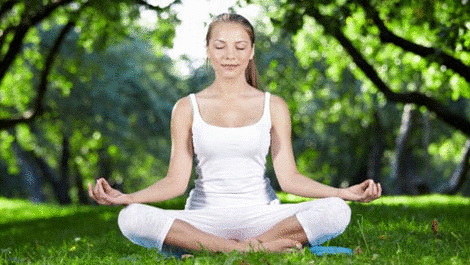 Yoga is powerful in relieving stress and aids in musculoskeletal strength. Stretching, deep breathing and toning boosts energy levels and benefits circulation and flexibility. Learn more from our experts about yoga.