This reaction is very normal for students; however, this type of practice may be exactly what your mind needs if you have a tendency for boredom and often feel the need to act instead of rest. It will give you the opportunity to practice quieting the body along with moving toward a more content mind. If you are being mindful in the practice by staying engaged in the postures and breathing techniques, you likely will not experience boredom. This practice is especially important since it has become our norm to multi-task and move at a fast pace that is accompanied by noise and distraction all day. It is very common to feel fear when faced with sitting or standing still and having nothing to do with your mind and body because humans all share fear of being nothing. Yoga promotes moving toward and through those fears by practicing contentment with whatever situation you are confronted. An honored yoga mentor once recommended to take the yoga classes you fear and dislike the most to encourage the most self-education and growth.
Continue Learning about Yoga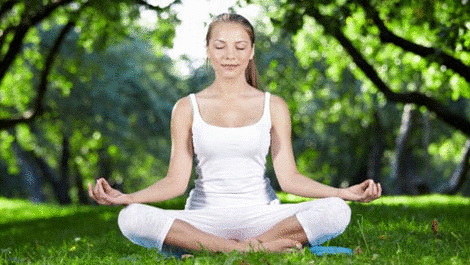 Yoga is powerful in relieving stress and aids in musculoskeletal strength. Stretching, deep breathing and toning boosts energy levels and benefits circulation and flexibility. Learn more from our experts about yoga.