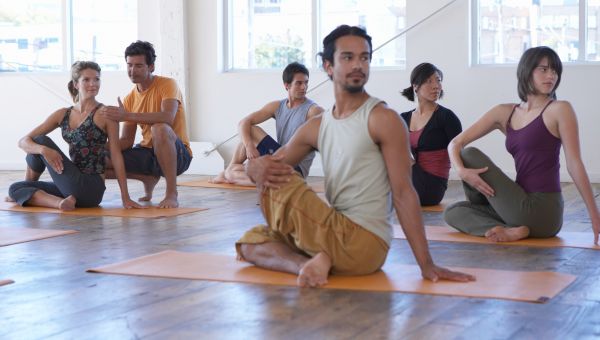 Yoga for Better Digestion
Improving your digestion with yoga might not sound very exciting until you consider this: When your gut works properly, you reap a whole host of benefits like a more efficient metabolism, weight loss, less bloating, fewer toxins, slower aging and a sense of inner peace.
Related: Exercise to boost your metabolism.
Whoa. Inner peace? That's just some woo-woo yoga thing, right?
Au contraire. When your belly is happy, you produce serotonin, a feel-good chemical that makes you feel as content as if you'd just eaten a fantastic meal with good friends. What's more, being in this state of calm helps lower your level of cortisol -- the belly-fat promoting nemesis of serotonin.
Related: Can cortisol affect your weight?

You hear a lot about serotonin in the brain, but your belly? Not so much. So it may surprise you to learn that around 95 percent of your serotonin is produced in your GI tract. It's one of the foundations of proper digestion.
Yoga is a powerful way to get your belly feeling fine and keep that serotonin flowing -- think of it as a day spa for your insides. It doesn't have to take long, either. I've designed a short and sweet yoga routine with three poses that have everything you need to refresh your gut and restore it to balance:

A seated, twisting Wake Up Call to act as a sort of massage for your digestive organs, boosting circulation, bringing in more oxygen and helping the organs relax so they can work better.
A Core Cleanse inversion (that's just a move in which your legs and hips are above your heart) to stimulate the flow of blood and lymph to help your body get rid of the toxins naturally released during digestion.
A Belly Roll tummy-massaging move to stimulate the release of all that serotonin we've been talking about.
Follow along with this video to learn the poses, then do the series once a day for the first week, then two or three times a week after that. Don't worry if you're not used to yoga poses, either -- these moves are simple and can even be done on a couch or bed if you're so inclined.
Ready to give it a try? I have a gut feeling you're going to like it.
Discover other ways to be kind to your inner belly by taking our Beat the Bloat quiz.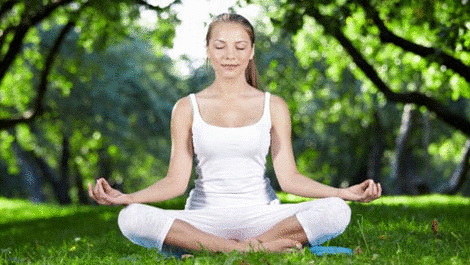 Yoga is powerful in relieving stress and aids in musculoskeletal strength. Stretching, deep breathing and toning boosts energy levels and benefits circulation and flexibility. Learn more from our experts about yoga.