If you're a woman, you have tiny organisms called yeast living on your skin and inside your vagina. Because your vagina is an acidic environment, the fungus typically does not grow mighty, and you generally aren't even aware those little buggers are hanging around down there.

But things can change when that acidic environment changes. In a non-pregnant state, medications such as antibiotics can change the pH of the vagina by decreasing the population of the protective lactobacillus bacteria, making you more susceptible to developing yeast infections. And in pregnancy, the increased amount of sugar in the vaginal secretions, which can also become less acidic, makes it easy for yeast to flourish.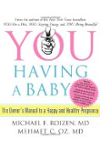 Continue Learning about Yeast Infections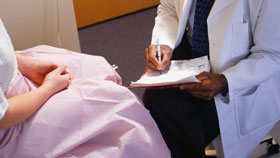 Vaginal yeast infection is the most common yeast infection. Men can get yeast infections too, and people with diabetes or compromised immune systems may also get yeast infections. Some are not genital infections, but can affect th...
e mouth or other parts of the body. Treatment is either a topical application or an oral medication. Learn more about yeast infections from our experts.
More