Many things can raise your risk of a vaginal yeast infection, such as:
Stress
Lack of sleep
Illness
Poor eating habits, including eating extreme amounts of sugary foods
Pregnancy
Having your period
Taking certain medicines, including birth control pills, antibiotics, and steroids
Diseases such as poorly controlled diabetes and HIV/AIDS
Hormonal changes during your periods
This answer is based on source information from The National Women's Health Information Center.
Continue Learning about Yeast Infections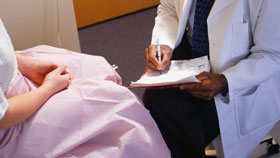 Vaginal yeast infection is the most common yeast infection. Men can get yeast infections too, and people with diabetes or compromised immune systems may also get yeast infections. Some are not genital infections, but can affect th...
e mouth or other parts of the body. Treatment is either a topical application or an oral medication. Learn more about yeast infections from our experts.
More