A yeast infection happens when a fungus, known as Candida, infects the vagina. It causes severe itching and a whitish discharge. It is a common condition and many women will have more than two infections in the duration of their life. It is considered a chronic condition when it repeatedly comes back more than four times a year.
Continue Learning about Yeast Infections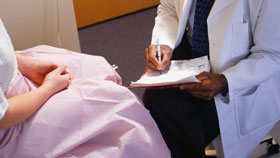 Vaginal yeast infection is the most common yeast infection. Men can get yeast infections too, and people with diabetes or compromised immune systems may also get yeast infections. Some are not genital infections, but can affect th...
e mouth or other parts of the body. Treatment is either a topical application or an oral medication. Learn more about yeast infections from our experts.
More