Candidiasis infection of the skin is usually treated with topical antifungal creams. For mild cases of candidiasis in the mouth, called thrush, treatment may consist of acidophilus supplements or rinsing the mouth with diluted 3% hydrogen peroxide solution. Vaginal candidiasis is usually treated with antifungal creams or suppositories. Oral antifungal drugs are used to treat recurring and severe candidiasis.
Continue Learning about Yeast Infections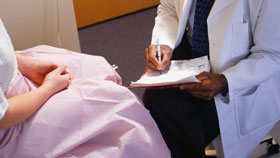 Vaginal yeast infection is the most common yeast infection. Men can get yeast infections too, and people with diabetes or compromised immune systems may also get yeast infections. Some are not genital infections, but can affect th...
e mouth or other parts of the body. Treatment is either a topical application or an oral medication. Learn more about yeast infections from our experts.
More