Sugary foods that are high in refined and simple carbohydrates can feed the yeast in the body and cause it to overgrow. Watch as functional medicine expert Elizabeth Boham, MD, shares some high-sugar foods that could contribute to yeast overgrowth.
When you eat too much sugar, yeast get the upper hand, suppressing your immune system and increasing the chances of "leaky gut." When your gut walls are not intact, undigested protein gets into the bloodstream. Your immune system goes into high alert, fighting incompletely digested food, which it mistakes as "invaders." Once yeast overgrows in your gut, it can produce a chain reaction of problems, including intense sugar cravings, fatigue and moodiness, chronic sinusitis, spastic colon, allergies, and even chronic fatigue syndrome and fibromyalgia. It's a high price to pay for satisfying that sweet tooth. The good news is, you can feel good, heal your body, and still enjoy foods you love.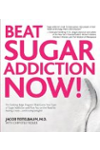 Continue Learning about Yeast Infections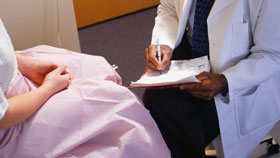 Vaginal yeast infection is the most common yeast infection. Men can get yeast infections too, and people with diabetes or compromised immune systems may also get yeast infections. Some are not genital infections, but can affect th...
e mouth or other parts of the body. Treatment is either a topical application or an oral medication. Learn more about yeast infections from our experts.
More