Antifungal creams are applied directly to the vaginal area, while suppositories are inserted into the vagina. Oral tablets are also available to take by mouth. These forms of antifungal medications can usually treat a simple yeast infection that is commonly caused by Candida albicans with no problems. Prescription creams and oral antifungal medications, taken over a longer period of time are necessary to treat chronic yeast infections.
Continue Learning about Yeast Infections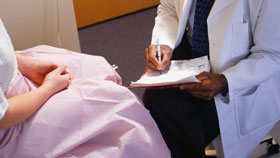 Vaginal yeast infection is the most common yeast infection. Men can get yeast infections too, and people with diabetes or compromised immune systems may also get yeast infections. Some are not genital infections, but can affect th...
e mouth or other parts of the body. Treatment is either a topical application or an oral medication. Learn more about yeast infections from our experts.
More