If a person has HIV or another condition that compromises their immune system, they will be more likely to be afflicted with a chronic yeast infection. When taking antibiotics for another illness, much of the bacteria that fights yeast will be killed and the Candida will use that opportunity to grow and flourish. Uncontrolled diabetes can allow the fungus to take over as well.
Continue Learning about Yeast Infections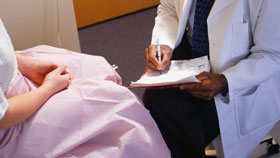 Vaginal yeast infection is the most common yeast infection. Men can get yeast infections too, and people with diabetes or compromised immune systems may also get yeast infections. Some are not genital infections, but can affect th...
e mouth or other parts of the body. Treatment is either a topical application or an oral medication. Learn more about yeast infections from our experts.
More