Illnesses that weaken the immune system make people more susceptible to candidiasis and allow the infection to spread more easily. HIV/AIDS, diabetes, organ transplants, cancer treatments, leukemia, and illnesses that require treatment with antibiotics or corticosteroids all increase the risk of candidiasis infections. People with these illnesses need more sustained treatment of candidiasis if they become infected.
Continue Learning about Yeast Infections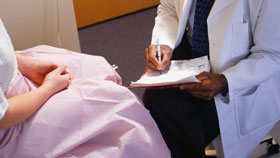 Vaginal yeast infection is the most common yeast infection. Men can get yeast infections too, and people with diabetes or compromised immune systems may also get yeast infections. Some are not genital infections, but can affect th...
e mouth or other parts of the body. Treatment is either a topical application or an oral medication. Learn more about yeast infections from our experts.
More