The only cure for a chronic yeast infection is to follow the schedule of medication that your doctor prescribes. Avoidance of the things that cause yeast infections is also very important in ridding yourself of this fungal overgrowth. Although you might not experience the infection for long periods of time, there is always the possibility that it can return, given the right risk factors.
Continue Learning about Yeast Infections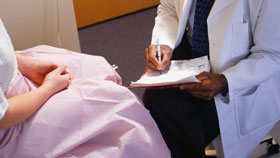 Vaginal yeast infection is the most common yeast infection. Men can get yeast infections too, and people with diabetes or compromised immune systems may also get yeast infections. Some are not genital infections, but can affect th...
e mouth or other parts of the body. Treatment is either a topical application or an oral medication. Learn more about yeast infections from our experts.
More