A sinus x-ray is a picture of the air-filled cavities in the front of the skull. X-rays are commonly used to assess problems quickly, as well as to rule out other serious problems. While most doctors prefer a CT scan of the sinuses today, x-rays can help detect acute or chronic sinusitis, cancer and some infections. An x-ray exposes your body to a small amount of radiation to produce an image of the sinus cavities. With a sinus x-ray, the technician may have you sit up to get a good picture of the fluid-filled sinuses. You will be completely still while the technician leaves the room and turns on the machine to take the image. When the radiographic equipment is activated, a beam of x-ray goes through your body to expose the film. The technician may have you move into various positions to get different views, and then will take the film to a lab to be developed. The film is read by a radiologist, a doctor who is trained to read radiographic film. After the radiologist analyzes the x-rays, he or she will send your doctor a written evaluation, and your doctor will give you the results.

For some types of acute pain, x-rays can give a fast evaluation of the problem so your doctor can prescribe treatment immediately. Because x-ray is an inexpensive method of assessing internal problems, it is easily accessible at most doctor's offices and outpatient centers. Of course, it's very important to limit the number of x-rays you have taken to avoid over exposure to radiation, which may lead to cancer.
Also known as radiographs or roentgenograms, sinus x-ray tests may be done in the office or at a hospital or radiology facility. These tests involve a small amount of radiation focused on a film, and take only a few minutes to perform. They will show tissue irregularities such as sinus disease.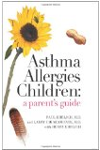 More About this Book
Asthma Allergies Children: A Parent's Guide
Asthma and allergies are at epidemic proportions. It doesn't have to be that way. Two experienced pediatric allergists tell everything a conscientious parent needs to know about these conditions,...
Continue Learning about X-Ray Imaging