The Fraxel laser is a new, exciting addition to the war against wrinkles. Approved by the Food and Drug Administration (FDA) for treatment of wrinkles and age spots in 2004 and for skin resurfacing in 2005, it uses what is called fractional photothermolysis to decrease wrinkles. This erbium laser treats a tiny portion of the skin's surface at a time. Basically, the machine splits the laser beam into thousands of tiny beams, narrower than the diameter of a hair. The beams penetrate the skin, deep into the dermis. The dermis fries, causing shrinkage without removing the entire epidermis. The epidermis flakes off in a few days. The beam is so narrow that stem cells in the skin are not destroyed, a key factor in preventing long-term problems.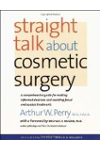 The Fraxel is a brand of fractionated laser. A fractionated laser gives small intense light beams to the skin to cause contraction of the skin, reducing the wrinkles and sun damage.
What are the basic types of fractionated laser?
The erbium fractionated laser gives columns of laser energy with medium deep beams. Recovery is quicker, complications are fewer, and results are less than for the CO2 fractionated laser.
With the CO2 fractionated laser, the beams go deeper into the skin and cause more injury to the dermis, the non recycling layer of the skin. Results are better, but down time and redness are a bit more than for the erbium fractional laser.
Ablative laser is the most effective laser for the facial skin but should not be used on other areas.
It is very important that the doctor performing the laser is knowledgable and conservative, to avoid burns and complications. If the doctor has his nurse do the treatments, he should be involved in the decision making tree.
A careful doctor will balance results with risk, and know which treatment will give the best result, and, most important of all, know when to stop.
Continue Learning about Wrinkle Treatments