The carbon dioxide laser became popular in 1994 as a high-tech method of wrinkle reduction. Computers shape the high-intensity light energy to patterns of squares, lines, or circles. Like an artist paints with different brushes, the surgeon uses these varying shapes to vaporize different zones of the face. The initial results were dramatic and the laser soared in popularity, but as with so many new technologies, problems and complications arose.

Pigment changes and scarring are common with this laser, and some of these changes do not appear for months or years. The laser was expected to cause fewer pigment problems than deep chemical peeling because the pigment producing cells (melanocytes) were thought to be preserved. Yet over half of patients have lightened skin after the laser.

Because of scarring and pigment problems, a ''lighter'' laser, the Erbium, was introduced in 1999. It causes less heat damage and is less effective in treating wrinkles. There seems to be a "no pain, no gain" principle here. Heat injury apparently contributes to some of the wrinkle reduction. The Erbium laser does remove the weathered upper layers of skin, allowing new skin to be formed and causing some shrinkage of the skin during healing.

The deep laser peel is declining in popularity, mostly because of the high chance of skin lightening and the uncomfortable, lengthy recovery. In 1996, there were 46,000 deep laser peels performed in the United States. After a peak in popularity around the year 2000, by 2005 there were 58,000 deep lasers performed. Because it so effectively lessens wrinkles, the laser peel is still selectively used despite its problems. On the other hand, 418,000 so-called nonablative laser peels were performed the same year. In these, the upper layers of skin are not removed.

To take advantage of the aggressive skin smoothing effects of the carbon dioxide laser but to limit healing problems, lower power levels are now being used. The skin is left intact and acts as a dressing. The ''light CO2 laser,'' as it is called, does decrease wrinkles, but not as aggressively as the more powerful version. It can be performed with only EMLA cream anesthesia and patients recover within a week without oozing. It doesn't appear to cause skin lightening.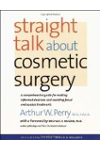 Continue Learning about Wrinkle Treatments