Using Botox and Dysport will not make the lines in your face worse. When the Botox or Dyport wears off, you will have your old wrinkles back. Sometimes patients think that the lines are worse, but this is generally because they have forgotten how bad they used be before they starting using the injectables. Rest assured, you can only go back to baseline.
Dermatologist Dr. Heidi Waldorf explains whether or not facial lines will get worse if a patient stops using Botox or Dysport. Watch Dr. Waldorf's video for tips and information on cosmetic dermatology and skin health.



The lines don't get worse because Botox has immobilized them. But once it wears off, you go back to baseline - back to the lines you already had, to your own reality. The disturbing, Dorian Gray–like experience of seeing those lines and wrinkles return seems to happen overnight. This is why, for many women, the treatment becomes an act of routine beauty maintenance. Relaxing one muscle may cause some people to begin using other muscles in their face to compensate for the ones that are paralyzed. If you seem to notice new lines, go in for a touch-up. Since Botox and Dysport stop dynamic muscle contractions that create creases and furrows, the treatment can be relatively preventive. If you stop doing Botox, you go back to making the muscle movements that gave you some of those lines. Repeated treatments do cause the muscles to atrophy, which naturally weakens them and suppresses their movement. For this reason, the trend among young girls in their twenties wanting to have Botox as a preventive measure is disturbing.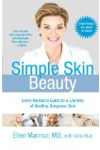 Continue Learning about Wrinkle Treatments