Intense pulsed light (IPL) is a relatively new method of facial rejuvenation that was introduced around 1995. Treatments that have been called photo facials can decrease red and brown sun damage to the skin. Intense pulsed light (IPL) also lessens red and blue veins and capillaries, as well as rosacea in the face. The hands and the upper chest can also be treated. Results are better if the skin is not tanned.

Intense pulsed light can thicken collagen, creating a younger and fresher appearance. Many companies state that the technology can improve scars and wrinkles, but this claim has not yet been proven. IPL is supposed to improve the quality of the skin without the massive destruction caused by the carbon dioxide (CO2) laser.

Basically, this technology is a "poor man's laser." A laser is a very specific intensified color (wavelength) of light; IPL is light that is narrowed down to a specific range of colors by filters. The blend of different wavelengths causes a broad range of effects.

There are different types of intense pulsed light systems, all of which require a series of treatments. Most send high-intensity light through skin cooled to 10 degrees Celsius. Without this cooling, blistering is likely.

Anesthetic cream may be applied to the skin before the treatment, but most physicians do not do so. Some exfoliate the skin with microdermabrasion first. In order not to have any downtime (the lunchtime peel), low energy must be used. Therefore, three to six monthly sessions are necessary.

The real question is whether this new technology actually works. Numerous studies indeed show that IPL decreases wrinkles, skin roughness, mottled brown spots, and red blood vessels of the face. It takes about two weeks to see the effects of the treatment.

Bruising and swelling can occur; side effects include whitening or darkening, and blistering and even scarring of the skin. These problems occur in 5% of patients.

Costs for each treatment are fairly high when compared to peeling techniques, since the machine itself costs between $50,000 and $100,000.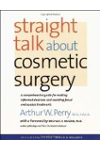 Continue Learning about Wrinkle Treatments