The female hormone estrogen heightens the production of oxytocin, which enhances relaxation, reduces fearfulness, and decreases stress responses. Women instinctively seek emotional support in the face of "danger." Psychologist Dr. Shelley Taylor and her UCLA colleagues discovered that females were more likely to deal with stress by "tending and befriending;" that is, nurturing those around them and reaching out to others. We actually increase our oxoytocin levels and experience renewed balance and calm when we socialize and talk with our dear ones.
Male inattentiveness isn't the only reason why women tend to talk more than men. It's because women crave the chemicals serotonin and oxytocin. It's part of the reason why gossip actually is healthy for your body (though perhaps not for the person you're gossiping about). By the way, during an average day, women speak with about 20,000 words and gestures. Men? About 7,000. Yes, that includes grunts directed at the Knicks.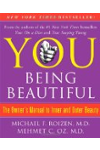 Continue Learning about Women's Health

Did you know that women are more likely to seek medical care than men? Sexual health needs, like pregnancy and contraception, often necessitate early visits to a doctor. But as we age, various health issues affect women more than ...
men, including depression, weight problems, and certain types of arthritis.In order to maintain your health and wellness, make sure you get an annual checkup.
More