Keeping track of daily discharge can help a woman learn what's normal for her body. Pay attention to sensations of wetness and the appearance of discharge in underwear. Discharge that is excessive, smells different, or changes color, especially if accompanied by itching or burning, should be checked out by a healthcare provider. Most vaginal infections are easily treated but can lead to complications if left untreated. And remember, since the vagina is self-cleaning, douching interferes with the natural balance and can actually increase a woman's risk of infection and her production of discharge.
Vaginal discharge can be absolutely normal or a symptom of infection. Pay attention to your vaginal discharge—you may notice that it changes in quantity and consistency along with your menstrual cycle. It's also good to know what your normal pattern is so that you can tell if something changes.
If you are having sex, it is always worth checking for sexually transmitted infections if your vaginal discharge changes; your doctor can order a simple urine test or use a Q-tip-sized swab to collect cells from the vagina or cervix to establish if you have an STI (sexually transmitted infection). The doctor may examine the sample under a microscope right there in her office or send it out to a lab. A vaginal swab can help determine whether or not you have overgrowth of normal vaginal bacteria (called bacterial vaginosis), yeast overgrowth (would give you a cottage cheesy, itchy discharge) or infection with the parasite trichomonas. Each of those is treatable with a pill or cream, depending on which one you have.
Normal vaginal discharge is usually whitish-yellowish but can vary in color depending on which bacteria are currently living in your vagina. Yes, you have bacteria there—and it's a good thing, too, as they protect you from overgrowth of more opportunistic bacteria that aren't supposed to be there. There can be lots of discharge or a little. If there's a lot, this usually means you are making a good amount of estrogen, a necessary requirement for developing strong bones. However, heavy but normal vaginal discharge in some girls can drench underwear and make it necessary to wear panty liners daily, changed a lot. On the other hand, many girls have minimal discharge.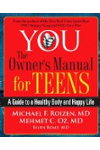 Continue Learning about Women's Health