In 2009, the US Preventive Services Task Force (USPSTF), shifted the recommended age that women without a family (genetic) predisposition for cancer should have their initial mammogram to age 50, in contrast to a previous recommendation of age 40. Furthermore, they stated that healthy women between 50 and 74 should have mammograms less frequently than previously advised: every two years instead of annually. Some other organizations, such as the American Cancer Society, recommend yearly mammograms beginning at age 40.
Breast cancer is one type of cancer where family history is especially important. If you have two close relatives who've had either breast cancer or ovarian cancer, especially if it's before age 40, I recommend you start screening at age 25. But if you don't have previous history, you should get a mammogram starting at age 40. And you should have one at least every other year after that.
Early mammograms don't prevent cancer, but they can detect it—and if caught early enough, it can be treated with the most conservative means (such as a lumpectomy).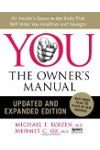 Although the 2009 U.S. Preventive Services Task Force suggested that women at normal risk for breast cancer should begin mammography screening starting at age 50 and get screened every other year, the consensus among leading organizations continues to be that women should begin annual mammograms at age 40. "Approximately 15 percent of breast cancers occur between the ages of 40 and 50," says Lawrence Bassett, M.D., section chief of the Iris Cantor Center for Breast Imaging. "Beginning at 40 gives us a good baseline to start with and helps us catch most cancers that occur when a woman is in her 40s."
Women at elevated risk of developing breast cancer should begin annual mammography screening sooner than age 40. If a woman's risk is very high, she may also require screening with magnetic resonance imaging (MRI), Anne Hoyt, MD, medical director of the Santa Monica UCLA Women's Imaging Center, notes. For women considered to be at very high risk, including those known to carry mutations in the BRCA-1 and BRCA-2 genes or who have a strong family history of breast cancer, the recommendation may be to screen every six months, alternating between mammograms and MRIs.
The American College of Radiology guidelines state that women should begin annual screening mammogram at age 40. And, if she has a family history of breast carcinoma in a first degree relative (example: mother or sister), then screening should begin 10 years before the age of their diagnosis.
Also, the following are some important reminders to consider in order to make your experience run smoothly. Before your mammogram, ensure that all previous breast studies will be available to the radiologist at the time of your exam. Comparing imaging is essential for a complete interpretation of your mammograms. On the day of your appointment, you should not use any products under your arms or on your breasts. Lastly, bring your doctor's mammogram order and describe your breast problems to the person performing your exam.
Continue Learning about Women's Health

Did you know that women are more likely to seek medical care than men? Sexual health needs, like pregnancy and contraception, often necessitate early visits to a doctor. But as we age, various health issues affect women more than ...
men, including depression, weight problems, and certain types of arthritis.In order to maintain your health and wellness, make sure you get an annual checkup.
More