The vulva is the outer area of the vagina, which includes the clitoris, vaginal lips (labia), and the outer entrance of the vagina called the vestibule. Since it is the hub of the sexual experience, the nerve endings here, particularly around the clitoris, are plentiful. It also houses the urethra, the end of line for the urinary tract.
This content originally appeared on
doctoroz.com
Vulva is the name for the whole kit and kaboodle, the entirety of a woman's external genitalia (excluding the urethra, which is technically part of the excretory system, not the reproductive system). The term "vagina" refers only to the birth canal; the general term for women's genitals is "vulva.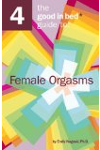 More About this Book
The Good in Bed Guide to Female Orgasms
Want to learn how to achieve 487 different kinds of orgasms?If so, you're reading the wrong guidebook. Despite what many in the media would have you believe, there's no such thing as a rainbow...
If you thought the name for a woman's external genitals (the parts that you can see) was vagina, you're not alone. The truth is, many of us don't know the proper name for a variety of body parts, especially the sexual ones. The correct name for a woman's external genitals is vulva. And just one part of the vulva is the opening to the vagina. In fact, the vagina itself is not considered part of the vulva, since it is inside a woman's body.

The vulva describes a woman's external genitals. In addition to the vaginal opening, the vulva includes the labia minora, the smooth "inner lips" that are free of hair; the labia majora, the fleshier "outer lips" that typically have hair on one side; the clitoris; the clitoral hood; the mons veneris, the fatty mound of tissue that covers the pubic bone; and the perineum, a smooth patch of skin that lays between the vaginal opening and the anus.

The vulva is a part of female genitalia. It includes the large and small labia or lips of the female anatomy. These labia and underlying tissue in that area make up what most people refer to as the "outside" of the vagina. The vagina, which is anatomically separate from the vulva, is the skin and underlying tissue that is "inside" a woman. The vagina is attached to the cervix (which is the end of the uterus) at its "deepest" point.
The vulva is the part of the female genitals that you can see from the outside. It includes the labia majora (outer lips), the labia minora (small, inner lips), and the introitus (vaginal opening) with its mucus-producing glands.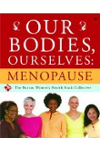 More About this Book
Our Bodies, Ourselves: Menopause
FROM THE EDITORS OF THE CLASSIC "BIBLE OF WOMEN'S HEALTH," A TRUSTWORTHY, UP-TO-DATE GUIDE TO HELP EVERY WOMAN NAVIGATE THE MENOPAUSE TRANSITION For decades, millions of women have relied on Our...
Continue Learning about Women's Health