The Eklund technique has been devised for performing mammography on women with breast implants. This technique is called the "displacement view." Extra views and time are needed for this; therefore, patients should tell the scheduler prior to the appointment that they have breast implants, so extra time will be allotted. The displacement procedure normally involves pushing the implant back and pulling tissue into the view so that it can be compressed and mammograms can then be taken. Sometimes it is more difficult to perform the Eklund technique in women who have severe scar tissue or capsular contracture and women who have very dense or fibrous breasts. Implants placed above the muscle can also make it more difficult to determine microcalcifications. Scar tissue around the capsule can be difficult to differentiate from calcification, which could be associated with cancer and thereby require an actual biopsy.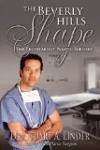 Continue Learning about Women's Health

Did you know that women are more likely to seek medical care than men? Sexual health needs, like pregnancy and contraception, often necessitate early visits to a doctor. But as we age, various health issues affect women more than ...
men, including depression, weight problems, and certain types of arthritis.In order to maintain your health and wellness, make sure you get an annual checkup.
More