Displacement technique mammography is a method of performing mammograms in women with breast implants. It requires the implant, either silicone gel or saline, to have been placed partly below and partly above the pectoral muscle.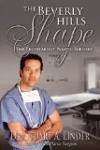 Continue Learning about Women's Health

Did you know that women are more likely to seek medical care than men? Sexual health needs, like pregnancy and contraception, often necessitate early visits to a doctor. But as we age, various health issues affect women more than ...
men, including depression, weight problems, and certain types of arthritis.In order to maintain your health and wellness, make sure you get an annual checkup.
More