Hormones work to mature that ready-to-drop egg and to pop a hole in its sac. That hole works as an escape hatch, so the egg can slip out of the ovary and travel down the Fallopian tube, where it may be fertilized by sperm. Too little of these hormones may lead to infertility or miscarriage, while an abundance may lead to twins and other multiple sets. Tissue left behind in the ovary after the egg is released, called the corpus luteum, will produce hormones essential to successful pregnancy if the egg is fertilized.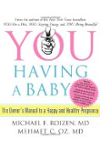 Continue Learning about Women's Health

Did you know that women are more likely to seek medical care than men? Sexual health needs, like pregnancy and contraception, often necessitate early visits to a doctor. But as we age, various health issues affect women more than ...
men, including depression, weight problems, and certain types of arthritis.In order to maintain your health and wellness, make sure you get an annual checkup.
More