Cervical fluid is the secretion produced before ovulation that allows the sperm to reach the egg. In essence, fertile cervical fluid functions like seminal fluid: It provides an alkaline medium that protects the sperm in an otherwise acidic vagina. In addition, it provides nourishment for the sperm, acts as a filtering mechanism, and functions as a medium in which to move. After your period and directly under the influence of rising estrogen, your cervical fluid typically starts to become wetter and wetter as you approach ovulation. After your period ends, you may have several days of nothing, followed by cervical fluid that evolves from sticky to creamy and finally to clear, slippery, and stretchy, similar to raw egg white. You should also be aware that, as with temperature, there are certain factors that can mask or interfere with cervical fluid.
These include: Vaginal infection Seminal fluid Arousal fluid Spermicides and lubricants Antihistamines (which can dry it) Cough medicine (which can increase it)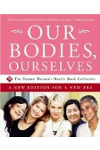 Continue Learning about Women's Health

Did you know that women are more likely to seek medical care than men? Sexual health needs, like pregnancy and contraception, often necessitate early visits to a doctor. But as we age, various health issues affect women more than ...
men, including depression, weight problems, and certain types of arthritis.In order to maintain your health and wellness, make sure you get an annual checkup.
More